Pop Design

From developing a brand name to designing the products themselves, we conceived an identity, launch campaign, photography arsenal, graphic assets and packaging for lifestyle product start-up Pop Design.

We defined an athletic, feel-good look that spoke to their goal of making "Life, Better" for everyone. Working closely with the team, our efforts soon helped make every asset "pop" off and ahead of the pack.



---
Lifestyle Photography


Stories, tales and fables were the first form of "tv" and every creative asset we deliver tells one. The more emotion we can elicit from customers with these stories, the better it sticks, the more they are willing to trust and support a brand.

Pretty pictures with clear messaging, great context and memorable self-actualizing emotions aren't enough. Assets have to echo your brand's core purpose to be effective long term.



---
Website Content


We created the entire suite of assets for the Pop Design website - from the hero images to product photography, graphics and illustrations. Everything aims to drive customers to Amazon where Pop Design's ad dollars are trackable and stretch the farthest.




---
Packaging


Pop Design packaging is iconic, flexible and durable enough to withstand months of abuse at Amazon warehouses. It's a minimalist outfit that is at once recognizable and can easily adapt to house new products.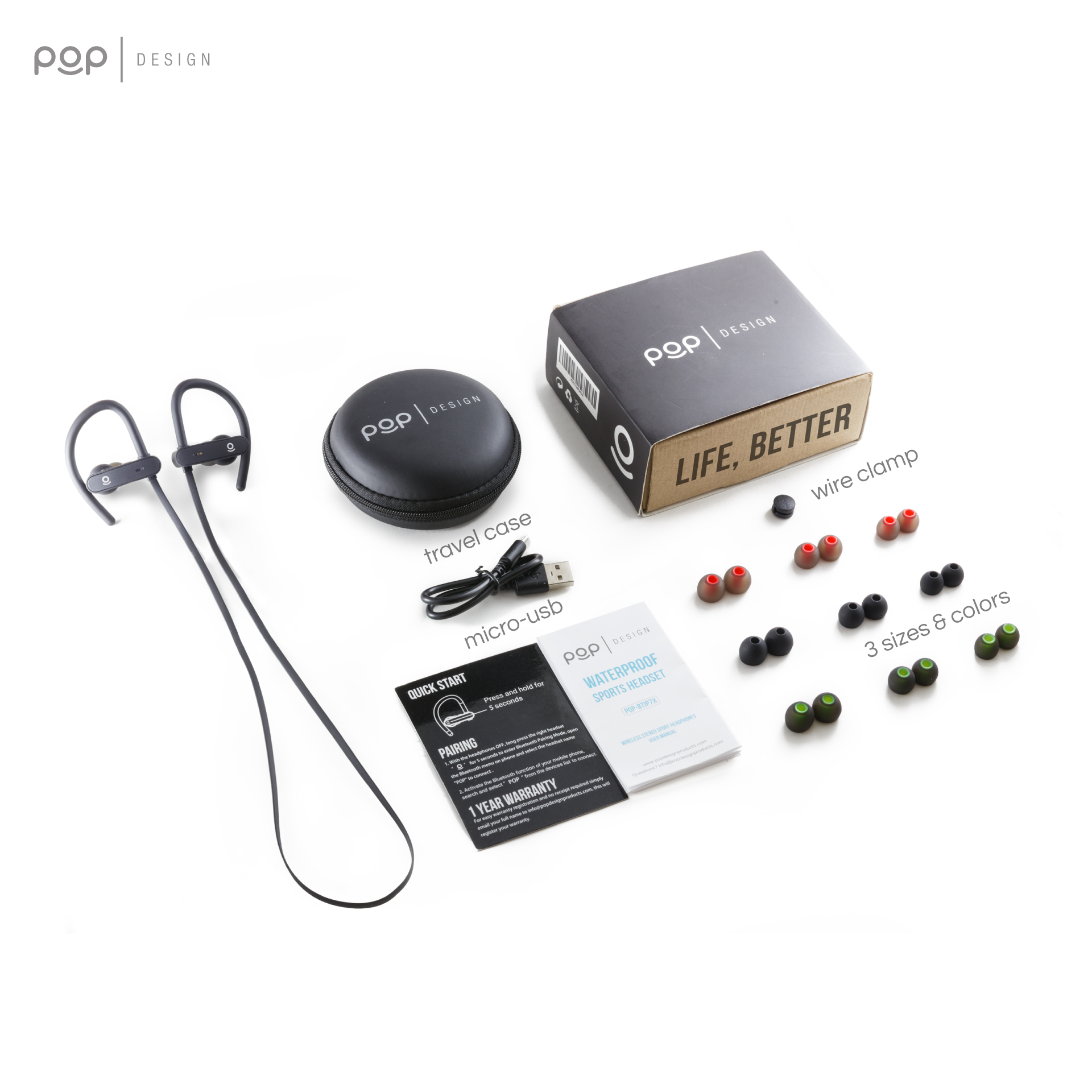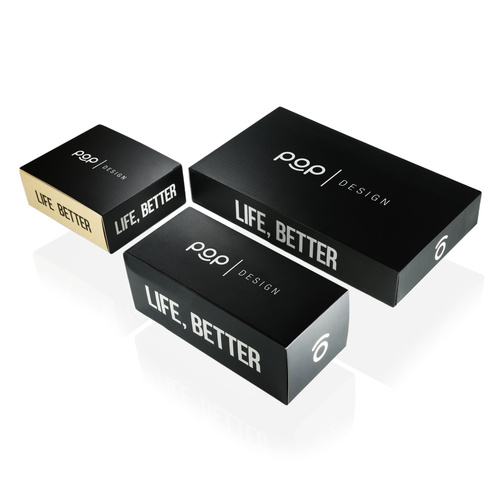 ---
Logo Design


For the brand & sister products, we created a straightforward logomarks & names that customers could understand in a microsecond while scrolling through dozens of brands. They are readable and direct while communicating the freedom and fun of Pop.


---
Amazon Marketplace


Pop Design's future depends on Amazon sales, so the listing had to be sharp, consistent and inspire consumer confidence. Samsung inspired font (industry leader), clear copy and crisp images helped us inch ahead.




---
Product Photography


We photographed a range of lifestyle products for the brand ranging from headphones to water bottles and GPS mounts. The lighting and angle of each photograph is optimized to effectively communicate a key feature or benefit.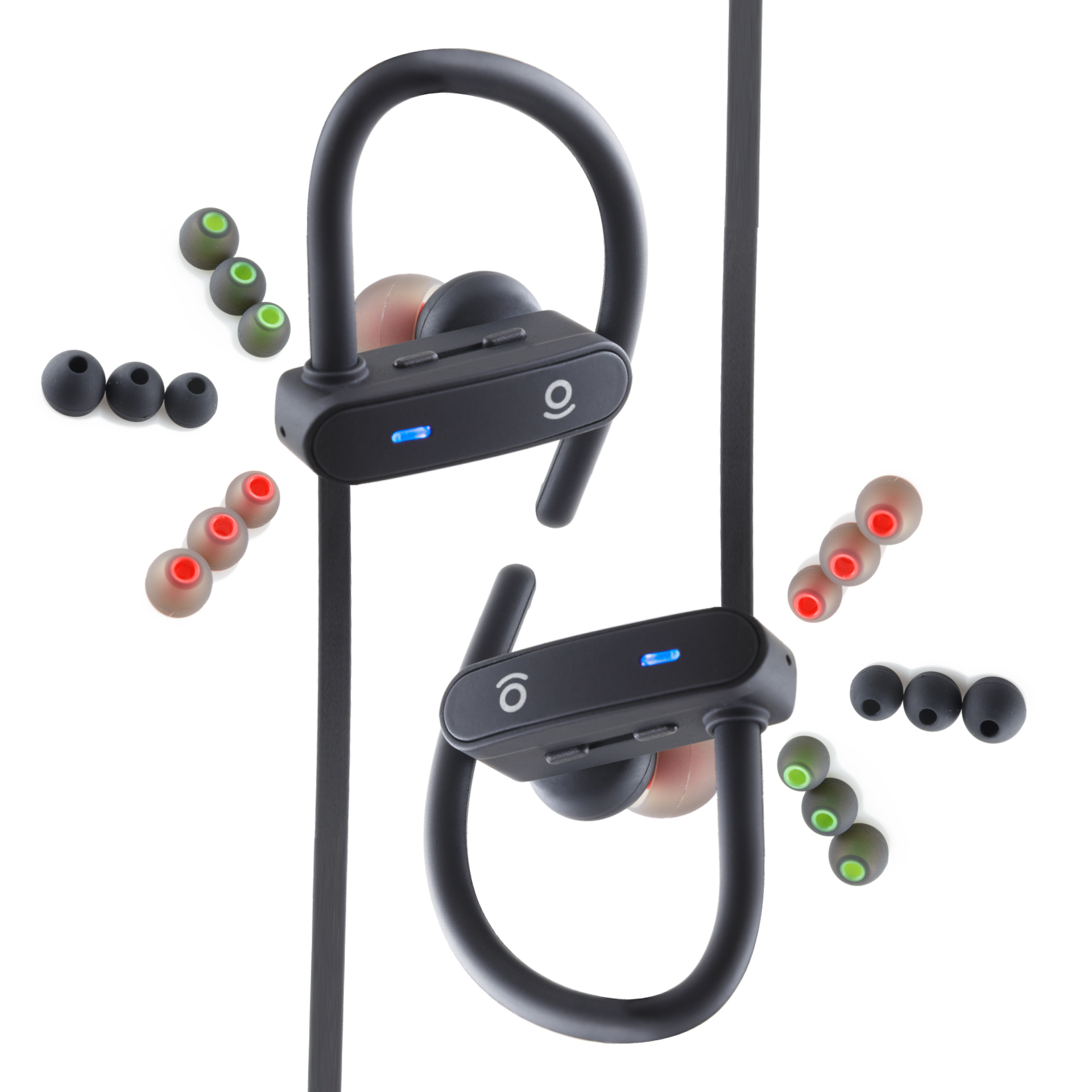 Testimonial

"Micheal Diaz is an incredibly talented designer. I have worked with him on several projects and he is fast, accurate and full of great ideas. His talents in logo, website and branding design are top notch."

Kannyn MacRae
Pop Design CEO & Creative Director