Knuckies
Made By Us

We directed the product development and launch for Knuckies. Beta testing with 100+ core users led to an assembly-free design manufactured and sold by Shapeways.com.


We designed 9 spinning, standing, gripping 3D Printed phone rings.


Vibrant, playful and clutter free messaging that stands out and disrupts the "modern life" aesthetics of the phone ring/stand landscape.

60+ prototypes, 9 unique models, 100+ images, informational videos, photography, animated gifs and custom illustrations.








Testimonial


"I literally spin this thing 24/7."
-Beta Tester


"Once attached, you can spin and twirl your phone to heart's content, without worrying about it slipping out of your hands."
-3D Printing Industry






---
Website


From the hero images to product photographs, graphics and illustrations, we worked with Beta Testers along the way to ensure our copy and content captured the fun and soul of the product.

>knuckies.com


---
Illustrations


It took a lot of ingenuity to launch before the holidays one month after completion of the final model. By illustrating the use-cases, we were able to quickly show dozens of applications while simultaneously capturing the brand's mission of Enjoying Life, With a Twist.


---
Logo Design


Knuckies make people smile & function better than any other grip on the market. Fun & ergonomics, a modern happy. The red italic Bebas font spelling "Knuckies" communicates excitement & status while the smiling outline of the original Knuckies speaks to the kid in all of us!




---
Video


The promotional & instructional videos are a dynamic collection of use-cases inspired by the fun and playful energy of childhood. Vibrant and functional, Knuckies can stand, secure, mount and spin your phone or anything.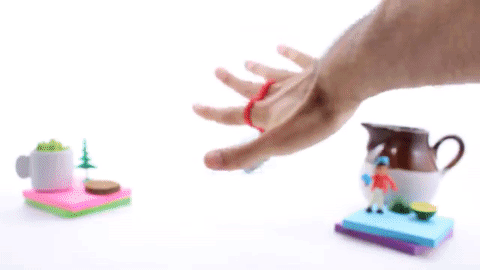 Knuckies V1


Tricks & Tips Tutorial